A word about Eagle Express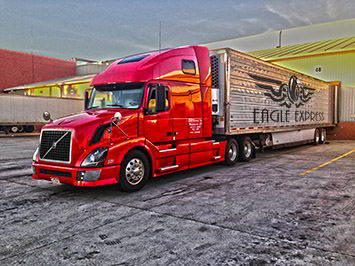 "10 years ago, when there was no computers, no Google Maps, no smartphones, we decided to start our very own company. With only one truck, several maps and phones in our hands, we drove across USA day and night. It was hard and exhausting, but fun. Started as a family company we slowly grew up and big with only one word at aim - "Quality". We could've been bigger, but in order for both our clients and our employees to be happy,we aimed for the best and nothing else. Personal approach and professional attitude are the tools we used for our relationships with the clients.
Today with 95% recommendation from our clients, we believe we achieved what we aimed for 10 years ago. And as a trusted carrier, we intend to continue satisfy, maintaining our aim "Quality", but setting new, higher goals.
We'd like to thank all of our customers and everyone who stood beside us, as we hope to continue satisfy."